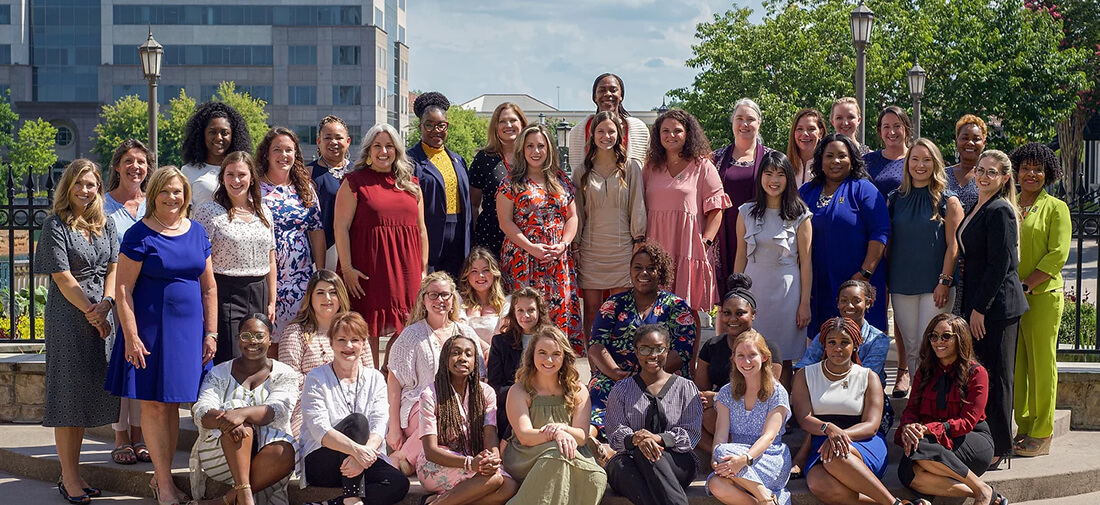 The WEDC Foundation was established in 1998 by the Women's Economic Development Council in Huntsville, Alabama as a separate 501 (c) (3) charitable organization. The ongoing vision for the Foundation is to create a legacy of accomplished and independent women who will share their energy and success with others.
In its first year, the WEDC Foundation celebrated with one Scholar.  As of August 2021 that number has risen to over 190 scholars benefiting from the WEDC Foundation program.
The WEDC is a vital supporter of the WEDC Foundation and its mission through mentoring WEDC Foundation scholars and through financial and volunteer support of WEDC Foundation programs.
We stand together to support our scholars because we have overcome our own struggles.
We believe in the importance and power of economic independence for women.
We believe in women sharing resources to benefit the lives of other women and to positively impact the community.
We believe that to thrive, we must accept and promote the power of encouragement, diversity, equity, and inclusion… because all women deserve a seat at the table.